About Albert's Gas Station Maintenance
We're Committed to Your Success
Above all else, we care about you and your business. As a team, we provide a tailored, valuable experience for every customer. From keeping you up to date with the latest TSSA and Measurement Canada requirements, to our same-day service philosophy, we're dedicated to helping you maximize uptime and profits.
Back in 1997, when gasoline was only around 56 cents per liter, Albert and Sue Budding set out to become the best gas station solution provider in Western Ontario. Now under new management and with an expanded team, our commitment to quality and our customers is as constant as it ever was.
At Albert's Gas Station Maintenance, we do things the right way and always have. We understand what matters most to our customers and deliver the perfect combination of old-fashioned customer care and modern solutions. From reducing equipment downtime to supplying parts, our dedication shines through in every aspect of our business.
Our 24/7 service and dependable team have helped us become the one-stop shop for gas station owners and private fueling facilities throughout the area.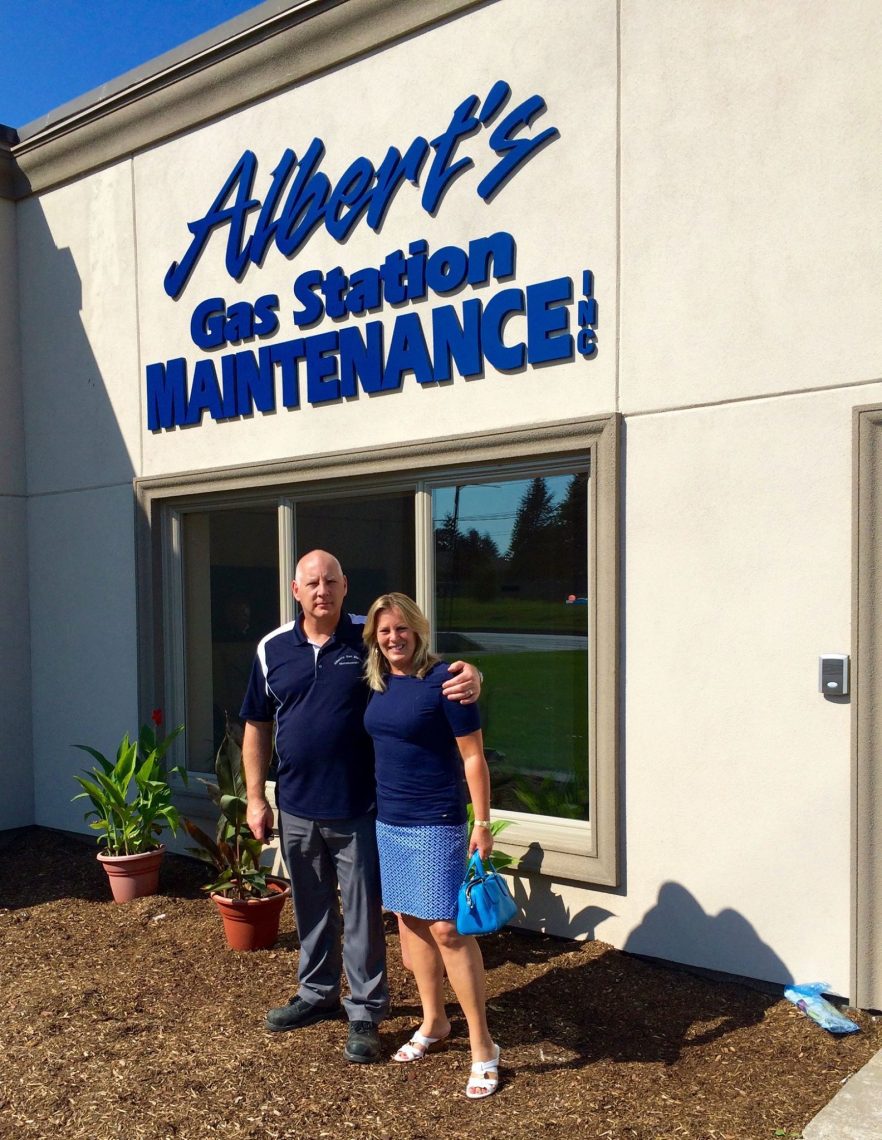 We're dedicated to doing things the right way — not the quickest or cheapest way. In an industry where safety and quality are paramount, shortcuts aren't in our vocabulary.
When it comes to standing by our work and our team, we really do walk the talk. From making safety our top priority to rectifying problems for our customers, we use our 100+ years of combined experience to ensure every customer gets the best possible experience.
Our specialist technicians enjoy what they do, and they pursue continuous training to keep them at the top of their game. And we make sure to leave room for plenty of fun!
Getting the work-life balance just right helps our team thrive and ensures we deliver the best service to our customers.
The road ahead for Albert's Gas Station Maintenance is clear. We're on our way to becoming the most trusted gas station solution provider in Ontario by maintaining our core values, treating our customers as a priority, and always moving forward with the times.
Speak to the team here at Albert's Gas Station Maintenance today to find out more about our services.